Here is a little list of gifts for the hygge lover in your life. Who doesn't love snuggling up with a good book and a warm drink? Read on for some lovely gift ideas for a cozy Christmas.
Cozy hygge décor
Let's start with some cozy décor. Some soft lighting, a candle, and a fun wooden sign are a great start. Don't forget a 2021 calendar for some hygge year-round.
NOTE: if you can't see any pictures with links on your phone, turn the phone sideways and reload!
1. Fairy lights
Fairy lights add soft, enchanting light to any room. String some up to create a magical mood in any room. These LED lights come with copper wire that can be shaped to please.

2. Swedish gnome
This adorable gnome will let everyone know that you are a true lover of all things hygge. Individually handmade with love.

3. Candles
Nothing is better than beautiful candlelight on a cold winter night. With relaxing scents, this set contains three candles made of soy wax for a clean, long-lasting burn.

4. 2021 Calendar
Need some year-round hygge? Filled with beautiful, comforting pictures, this calendar will get your 2021 started right.
No-tech fun
No-tech fun is some of the best fun there is. Enjoy a game with friends or family or just indulge yourself with a little coloring or journaling in a bullet journal.
5. Adult coloring book
Who says you're too old to color? An adult coloring book is just the thing to unwind. This coloring book is filled with simple, hygge-inspired images for hours of peaceful coloring.

6. Bullet journal
Or perhaps you would rather write in a journal? A bullet journal is a fun, creative way to capture your thoughts.

7. Markers
Don't forget the markers! These markers are great for bullet journals or coloring books. Comes with 18 fine-lined markers.

8. Conversation game
A game is a great way to have a fun evening with family or friends. This "game" is geared toward inspiring great conversation with thought-provoking questions.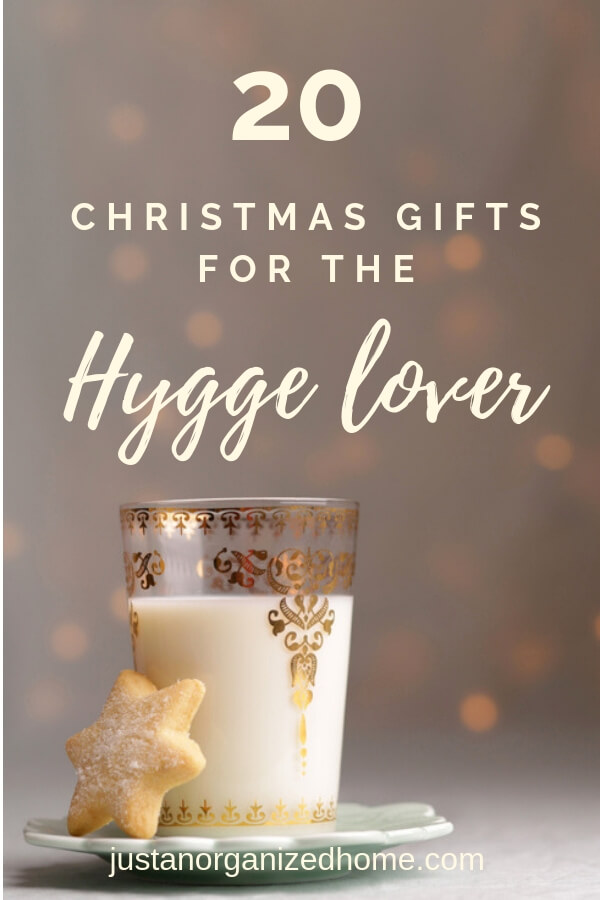 A little hygge pampering
A little pampering after a day's work goes a long way. Unwind with a bubble bath, then cozy up in a blanket and warm socks.
9. Bubble bath
A bubble bath is a soothing way to relax at the end of the day. Fill the tub with your favorite bubbly scent and sink in. This bubble bath is made from all-natural organic ingredients.

10. Fleece-lined socks
These fleece-lined socks are sure to keep your toes toasty even on the coldest days. Available in a variety of colors, these socks have rubber grips on the bottom to keep you safe from slips.

11. Cozy blanket
This fluffy blanket is perfect for a chilly day. With the built-in sleeves, this is basically a wearable blanket. Made of microfleece in a variety of colors.

Warm drinks
Nothing says hygge like warm drinks! Put on the kettle and enjoy a cup of tea in your favorite mug.
12. Set of 20 oz mugs
This mug holds 20 oz of your favorite hot drink. Fill it up with tea, coffee, or hot chocolate. This nicely-balanced mug comes as a set of 2, so you can share your favorite beverage with a friend.

13. Teakettle
Setting the teakettle on is great when you have guests, or when you plan to drink a lot of tea yourself. This beautiful whistling teakettle heats water in a jiffy and comes with a tea infuser for creating perfect cups of tea from your favorite loose tea.

14. Tea sampler
Not sure what your favorite tea is? Try this sampler of 48 different kinds of tea. You're sure to find a favorite.

15. Tea chest
If you have tea, you'll need a tea chest to store it in. This one will help keep all your tea beautifully organized and holds 80 tea bags.

16. Folding bed tray
Reading in bed? Here's the perfect bed tray to keep your drink handy. This bamboo tray is foldable for compact storage and has handles for easy carrying.

Reading favorite books
Who doesn't love to curl up with a good book? Lean back on your favorite reading pillow and read away.
17. Hygge romantic comedy
Here's a fun little romantic comedy to indulge your love of hygge.

18. Scandinavian cookbook
How about some Scandinavian cooking? Here's a cookbook to help you master some wonderful Scandinavian dishes.

19. Hygge living
Maybe you need more ideas for living the hygge life? Here's the perfect hygge companion.

20. Reading pillow
This cozy pillow is the perfect reading companion.

There you have 20 amazing hygge-inspired gifts! For more ideas, check these out: