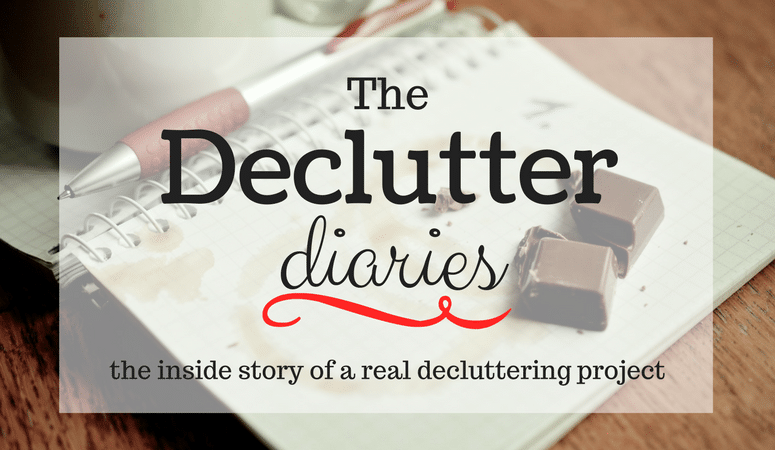 The Declutter Diaries is a series of posts I did for a former blog as a glimpse inside a real decluttering project [with occasional editorial comments from my present self].  You can start with Day One here.
---
Week Two in Review
I'm at the end of week two in the attic, so I need to figure out what else I want to do before I call it finished (at least for this round).  Yesterday I was able to pass on 4 bags of stuff!   I also sold another Craigslist item.  My attic is looking much emptier.   It's hard to believe what a difference two weeks has made.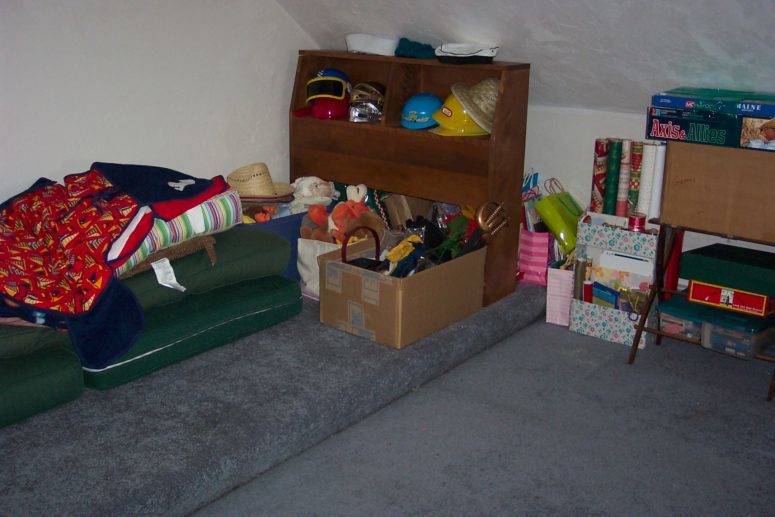 Things I've learned so far:
It's tough to keep an eye on your kids when you're up in the attic
It takes a lot of time and effort to get donate/sell items out of the house
It will take more than one round of work to get each zone organized, looking great, and running well
I still need to work on developing systems for dealing with chronic clutter problems
It's important to take pictures of before and after—the difference is amazing
Telling everyone you know what you're doing is a great motivator to keep going
Decluttering takes a lot of physical work and emotional energy
[Good insights, Past Self.  Let's take a closer look at some of these. In general, there are some things you just won't be able to anticipate.  You will need to be flexible and keep adapting your plan as you go.  #3 emphasizes that your plan will probably need to include multiple rounds of dejunking.  Be willing to keep revisiting things. 
When I look at the above picture with my future critical eye, I see room for much improvement.  But for this particular round of getting things under control, and especially at that stage of my life, it was pretty amazing.
#2 and #7 really zoom in on the fact that decluttering takes emotional and physical energy.  And more time than you think it will.
#6–wow!  Do not underestimate the power of announcing what you are doing to light a fire under you!  If you tell everyone what you are going to do, they will ask you how it's going.  If you put before and after pictures on the internet (even if you think no one reads your blog), it is motivating because it is so public!
Ultimately, #4 is what has plagued me the most through the years.  You can clear up the junk and organize everything.  But if you don't have systems in place, eventually it all becomes a mess again.  I still need to focus on creating better systems.

Finally, don't forget that your family is more important than your project.  If you do things well, your family will be blessed by your project to get the house running better.  Just remember that the house is for the people, not the other way around.]
Next week I move on to zone two.  Are you ready for a new zone?