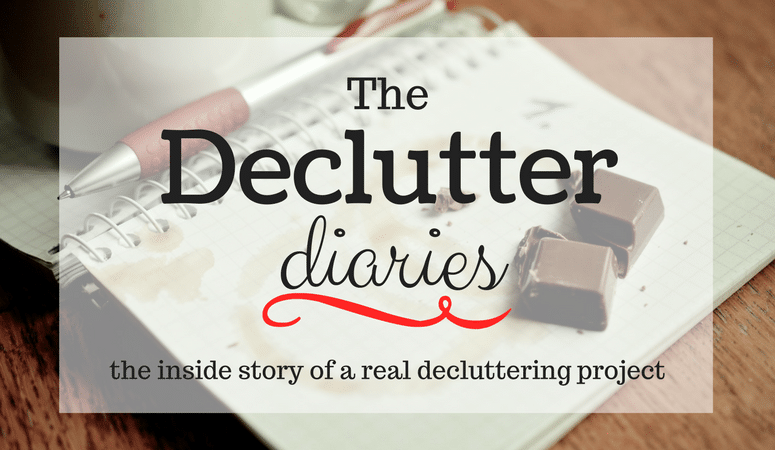 The Declutter Diaries is a series of posts I did for a former blog as a glimpse inside a real decluttering project [with occasional editorial comments from my present self].  You can start with Day One here.
---
The Closet
Today I tackled the closet that overwhelmed me yesterday.  It took a while, but it wasn't as hard as I imagined it would be.  [Sometimes imagination is our worst enemy!]  I could have saved myself a lot of hassle over the last year or two if I had done this sooner.  [Oh, how many more times you will think this over the years, Past Self!]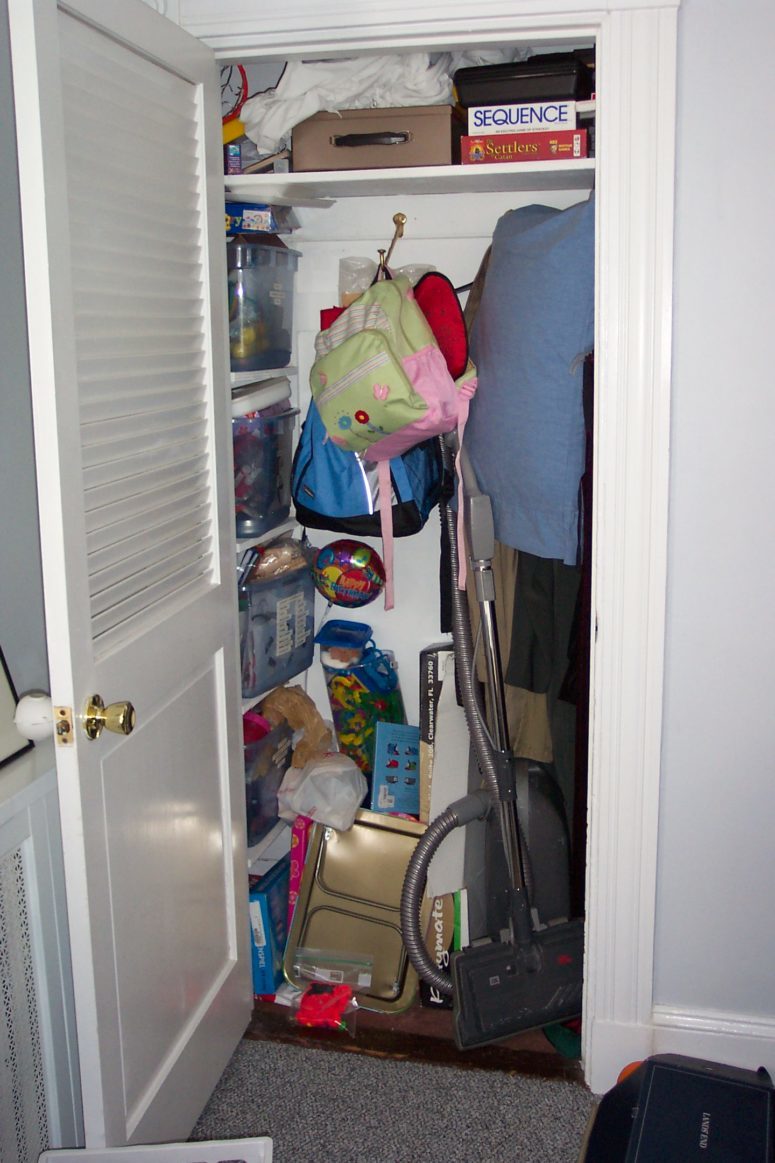 I started by just emptying the whole thing out, sorting as I went: trash; goes somewhere else; belongs here; donate/sell; and not sure.  As I removed items, I immediately gasped, "Why am I storing that in my prime storage space!?"  Example: guest pillows and sheets for the futon.
Although it makes logical sense for them to be located near the point of use (i.e. the living room), the fact that they only get used once or twice a year means it wouldn't be that big a deal for me to get them from the attic should we happen to have an overnight guest.  All of those items were banished to out-of-the-way storage space.
There wasn't that much actual trash, and I did find one item to sell.   I found more clothes I don't wear, so into the donation pile they went.  There were a few items that have now become homeless until I figure out where they should live (or if I should keep them).
This closet is also our main craft supply depot.  Some of it was overflowing and out of place, so I emptied each of the four bins and re-organized everything, moving some labels around on the bins to match the new contents.
Again, an amazing difference!  I can actually get to the craft bins without moving three things out of my way.  Nothing falls out of the closet when I open it!  I can get the vacuum cleaner out!  This is very exciting.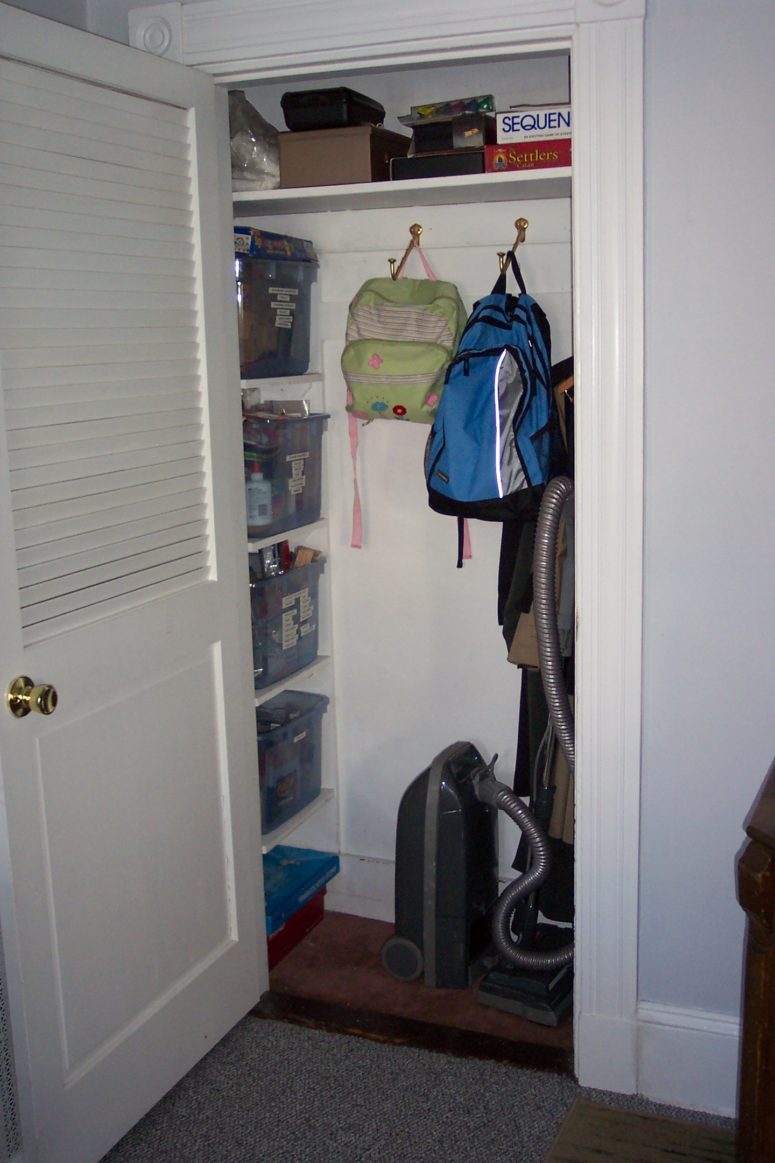 Valuable takeaway for today: don't use prime, easy-access storage space for things that you seldom use.  [You said it, Past Self!  Prime storage is for stuff you use all the time.  If you only use something once or twice a year, it should be in your difficult-to-get-to storage.  Think carefully about this as you assign homes to your stuff.]
P.S.  It won't be as bad as you imagine.  [Well, it usually isn't.  Sometimes you need to follow that lovely Nike advice and "just do it."]