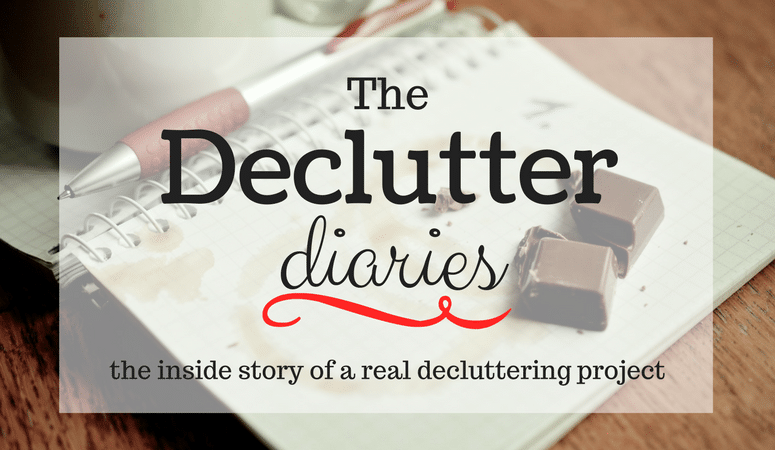 The Declutter Diaries is a series of posts I did for a former blog as a glimpse inside a real decluttering project [with occasional editorial comments from my present self].  You can start with Day One here.
---
Today I declared a holiday.  Would you like to hear all of my great excuses?
I'm too tired
I didn't sleep well last night
We have too much other stuff to do today
I had a guest today
I've been doing so well, I deserve a little break
Um, I'm sure there are a few more….
See?  All good reasons to declare a holiday.  Besides, I sold something and gave away a bag of stuff today, so that really counts as getting rid of clutter.  Go and do likewise (but get back to work tomorrow).
[Okay, well, I guess this sort of speaks for itself.  Sometimes you just need a break from a big project.  But don't let it turn into an excuse to procrastinate.  Here are a whole bunch of posts I did on procrastination remedies:
Procrastination: why we put things off
Procrastination remedies: what to do when it's too boring
Procrastination remedies: it's going to take too long
Procrastination remedies: where do I start?
Procrastination remedies: my system is broken part 1 and part 2
Procrastination remedies: I suck at this
Procrastination remedies: fear of letting go
See you tomorrow.]