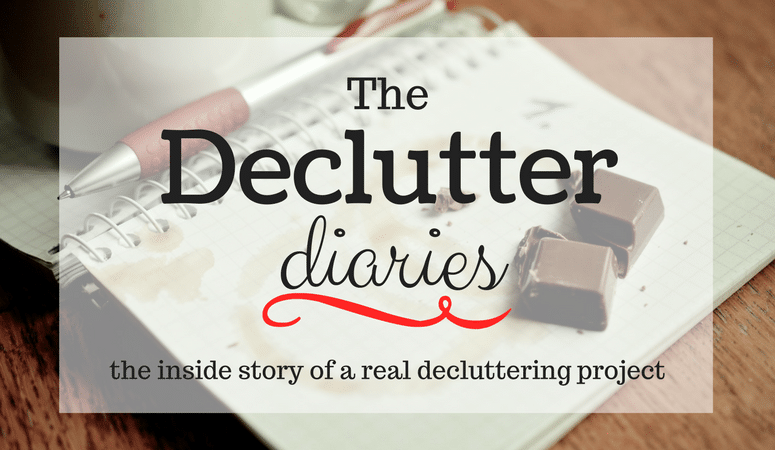 The Declutter Diaries is a series of posts I did for a former blog as a glimpse inside a real decluttering project [with occasional editorial comments from my present self].  You can start with Day One here.
---
The Black Hole Effect
Apparently, my house is a black hole for stuff.  You know how a black hole sucks in everything around it?  Well, no sooner do I get rid of about 30 boxes/bags of stuff then a friend in need shows up wanting a place to store her stuff for a couple of months until she moves.  Aaauuugh!  It's just about 30 boxes of stuff.  I can't really say that I don't have room. I clearly do after having just gotten rid of an equal amount of stuff.
Of course, we graciously allowed her to store her stuff.  But in my secret thoughts, I was sure God must have a sense of humor.  Sigh!  So much for my cleared out attic…
[This still makes me laugh when I think about it!  Imagine you just spent more than a month trying to clear the clutter out of your house.  Then someone shows up wanting to store ALL their stuff for the summer.  Oh, the irony!  My space is your space.]