Let's dive into creating a Household System for something that happens on a daily basis: meal preparation. How does meal preparation lend itself to a system? How could it be streamlined and systematized for maximum efficiency?
Think about making a process map for how you go about preparing meals. A process map is simply a list of all the steps you take when you are doing a task.
If you can describe what happens step-by-step, then you can figure out where things bottle-neck or break down. Armed with that information, you can figure out ways to eliminate unnecessary steps and make things more efficient.
One good system deserves another
One well-ordered system can affect other related systems. For example, your cleaning system affects most of your other systems. If everything is messy and chaotic, it is hard to make anything else work.
In meal preparation, it's hard to cook when the counters are piled, the dishes are dirty, and you can't find your utensils. This means that your cleaning system (i.e. regular cleaning of the kitchen) has a direct impact on your ability to do meal preparation.
So, if your cleaning system is broken (or non-existent), then you might need to figure out your cleaning system in order to improve your meal preparation system.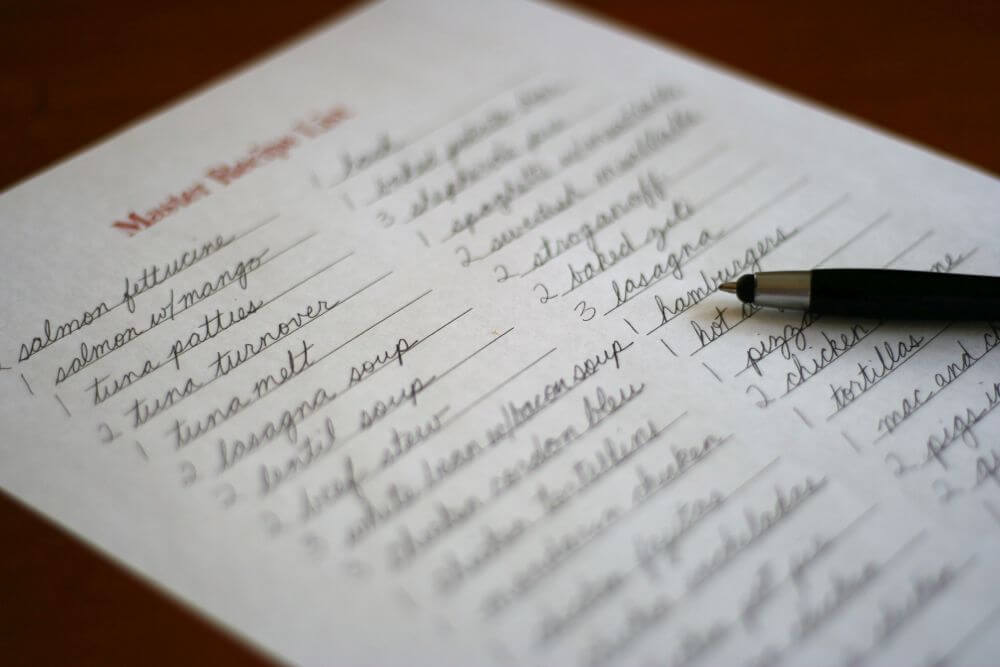 Your planning system can also help related systems work better. When it comes to meal preparation, if you don't have food to cook, you're sunk! This means you probably need to have a menu-planning system as well as a shopping system.
Girlfriend–this feels like it's getting a little complicated! Alas, being a grown-up isn't always easy. The good news is you CAN learn these things, and once you get systems set up, they can really simplify your life!
Let's get organized
Some things need to be set up once (or redone occasionally) before the system can work. Usually, this means organizing the physical stuff for maximum benefit.
Really think through the steps and the flow of how you use things. Go into your kitchen and walk around. Take notes about what kind of storage space you have (list out every drawer and cupboard). Draw a little map if that helps you.
Walk around and think about how you use your space when you need to chop vegetables, bake cookies, make something on the stove, or prepare sandwiches. Think about how you might rearrange things so that they are located where you need them.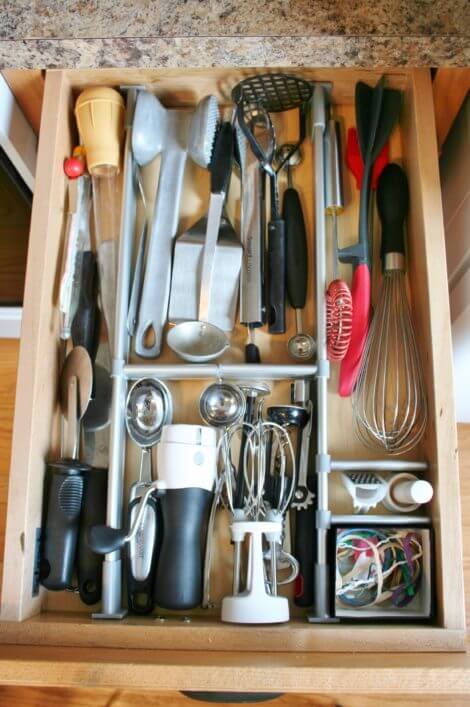 What systems do you need?
Here is how I listed out what it would take to move my meal prep to the next level:
Cleaning
kitchen work areas must be clean, especially counters must be clear and clean (cleaning system)
dishes must be washed and put away (cleaning system)
all kitchen tools must be clean and on hand (cleaning system)
Organizing
Meal planning
menu plans should be made with notes about advanced prep and meals that go together in order to combine prep work and use leftovers (project: menu plans) See this post: How to Make Your First Meal Plan: an Easy Guide for Beginners
recipes need to be organized (project: recipe binder)
all ingredients must be on hand (project: shopping lists based on menus; project: inventory)
Meal prepping
tomorrow's menu should be checked the evening before for prep work, thawing, etc. (meal prep system)
some prep work can be done ahead: washing fruits and vegetables, peeling, chopping, browning meat, marinating, making dry mixes in large batches for quick use, preparing dishes that can be frozen and cooked later (project: menu plans, meal prep system)
You can see from my list that there are several systems that work together to help the meal prep system. There are also some one time projects that need to be in place to make this work well.
Now obviously all of this cannot be done in a day! It is going to take some time. And of course, meal making will go on in the meantime because people have to eat. It will just be more frustrating and time consuming until these things are done.
The whole point of spending the effort on setting things up and figuring out your systems is that once you do it, it can run for years. It will save you a tremendous amount of sanity, time, and money.
Is this worth it?
Picture this: it's one hour before dinner. (Don't freak out—this is a vision of things to come!) Your kitchen is clean and organized and you know what you are going to cook.
The recipe is already out. You have all the ingredients: the meat is thawed and the vegetables are diced. You can quickly find what you need, and everything for a given task is conveniently located.
All you really have to do are the final steps of assembling and cooking. Can you imagine if that was your life every night? This is totally worth the effort!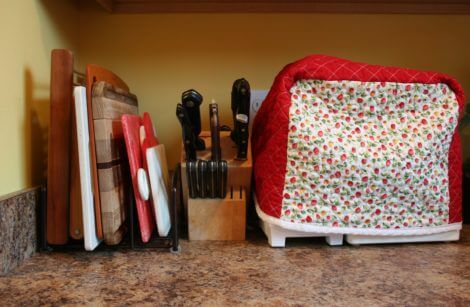 Where do you want to go next?
I know you're thinking, "I want this, but I need help!" So, I am going to break all of these different systems and projects down in other posts. (And there will be checklists and other goodies to help you along the way.)
Here are posts related to these topics: