In a previous post about Procrastination: Why We Put Things Off, I shared some of the reasons for putting off getting our houses in order. These included things like it's boring, I'm totally overwhelmed, I suck at this, and I'm afraid.
In this post, we'll take a look at some practical solutions for the issue of boredom. The fact is, cleaning and organizing are not the funnest things ever for most of us. We need to find ways to make these more fun and interesting. Here are a few ideas to try.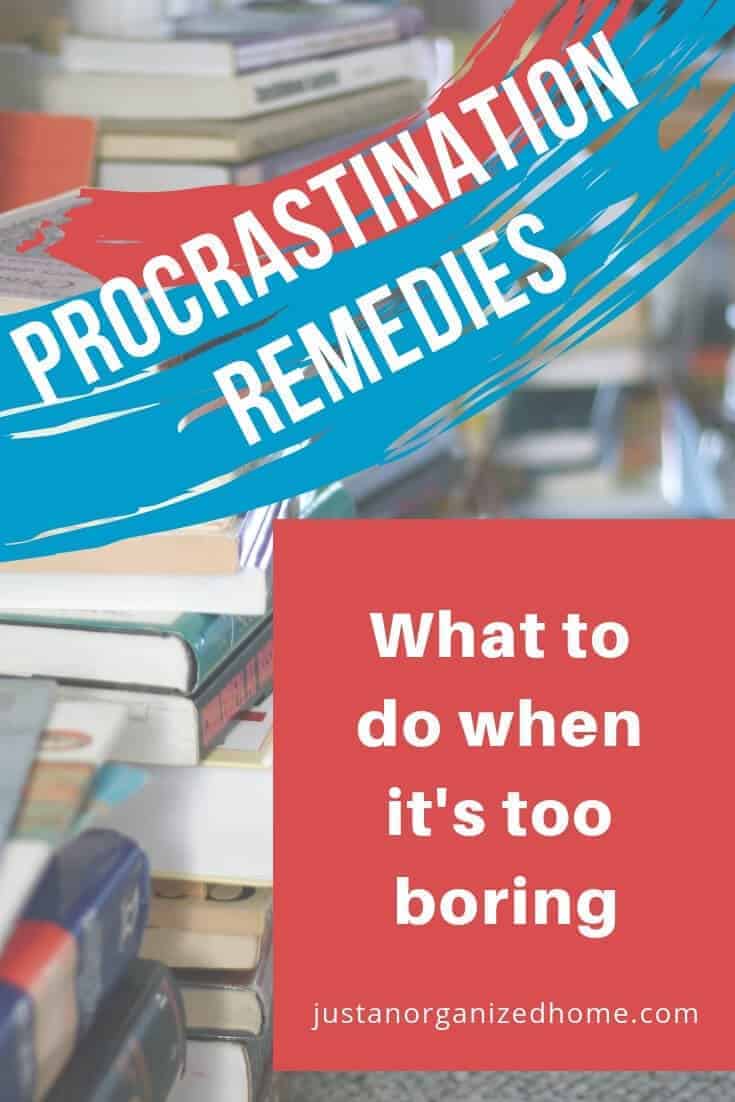 1. Turn your task or project into a game or challenge
This will be most effective if you can get other people involved. Maybe that means your kids or a friend, or maybe it means joining a larger group in a challenge.
A game with your kids can be as simple as trying to beat the clock. Set the timer and everyone cleans like crazy to try to get done before the time is up.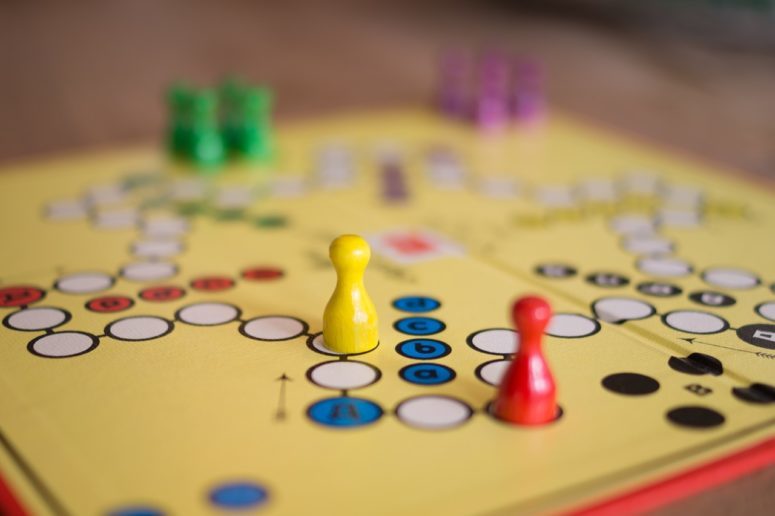 If you are working on decluttering, you might want to join an online challenge (there are plenty of them out there!) or create your own. Maybe you want to declutter 2019 things in 2019, or 40 bags in 40 days.
The point is, boring tasks can become more interesting if there is some element that makes it challenging and you can measure how you are doing to meet the challenge.
2. Add fun, creative things to the task that make you happy
This can be as simple as creating a "power playlist" of awesomely motivating songs to play while you do your cleaning routine. Maybe you need to dance while you fold laundry.
It might involve decorating or buying a pretty binder to use for your planner, or printing out colorful calendar pages. Maybe you can create a "streak" chart to see how many days in a row you can keep up your routine and post it in a prominent place.
Your goal here is to make the task more inviting by "dressing it up" in a way that you find attractive.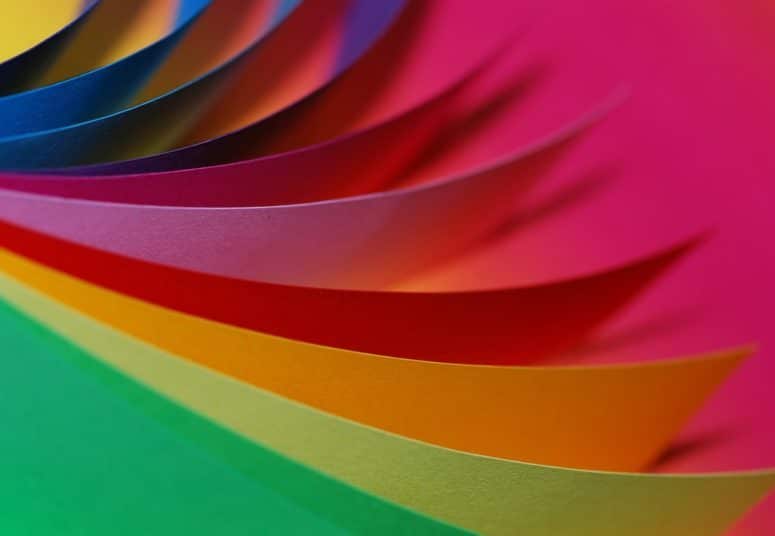 3. Switch things up
Another thing to try is "layering" or switching tasks before they become too tedious. An example of layering would be filing papers for 15 minutes, then cleaning something for 15 minutes, back and forth.
This works best if the two tasks are "no-brainer" ones that you can start and stop easily. Basically, you are keeping your interest level higher by giving yourself something new to do every so often.
4. Give yourself a little extra motivation
Rewards can come in many forms, and you know what will work for you (chocolate, anyone?). Maybe you get a special treat if you do your routine every day for a week.
Maybe you can set a deadline and if a project is done by a certain date (with everyone helping) or you do something so many days in a row, then you all get some kind of reward.
My kids and I once worked on developing some morning routine habits by filling up a "bean jar." Everyone got to add a dry pinto bean to a jar for every item they did on the morning routine each day. When the jar was full, we each got a special treat.
This encouraged us all to do our part to contribute (and remind each other to keep working, too).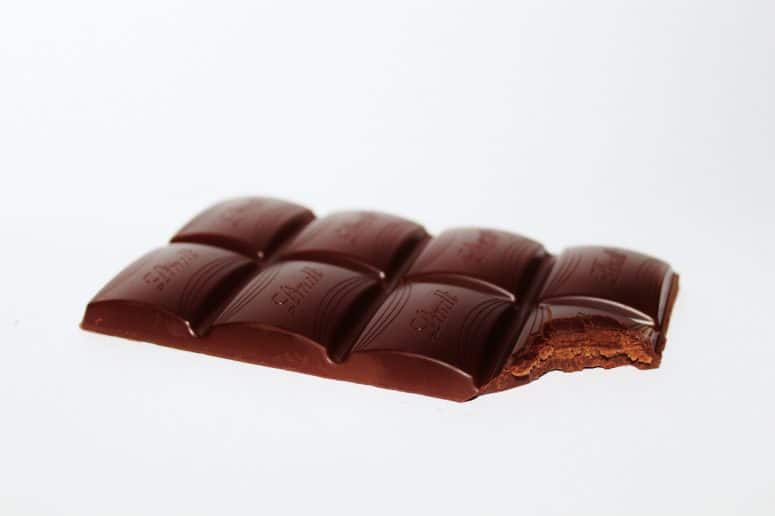 5. Challenge yourself to avoid a penalty
Some of us are more motivated by having to "pay a penalty" if we don't do what we set out to do. This might mean you can only do something that you love to do when you finish a particular task.
For example, if you don't clean out one drawer or box each day, you don't get to go on Facebook. I once read about someone who made a $1 donation to an organization he DIDN'T like as a penalty every day he didn't do something. Talk about motivating!
6. The more the merrier
If you are bored because you don't like to do things by yourself, then offer to swap some help with a friend or family member. If they help you with a task you don't enjoy, you'll help them with something.
Even if you can't meet up in person, you can arrange a "phone date" with a friend. Agree to call each other at a certain time to "work together" for 30 minutes on something.
I have found co-working sessions to be extremely helpful. The simple act of working on something at a designated time while others are also working helps with not feeling alone. It's like the old-time quilting bee reinvented–you're working while you're together.
What else?
Turn on your creative mojo to think of ways to make your dull tasks more interesting and fun. Ask for ideas from friends, or search Google for ideas.
Figure out what kinds of things you find fun and motivating and leverage them to help you get things done around the house.
Need some other procrastination busters? Check out this post for when you feel overwhelmed because it's going to take too long.