Despite this being the "digital age," we have more papers than ever in our homes. Whether you have papers in the kitchen, the bedroom, or in a home office, keeping them organized is sometimes challenging. So, what's the best way to organize papers and documents at home?
The perfect paper organization system will:
be easy to access
help you find things quickly
keep papers together
be portable (if needed)
keep you from losing important things
Let's take a look at various paper organizing solutions and which ones are best for different situations.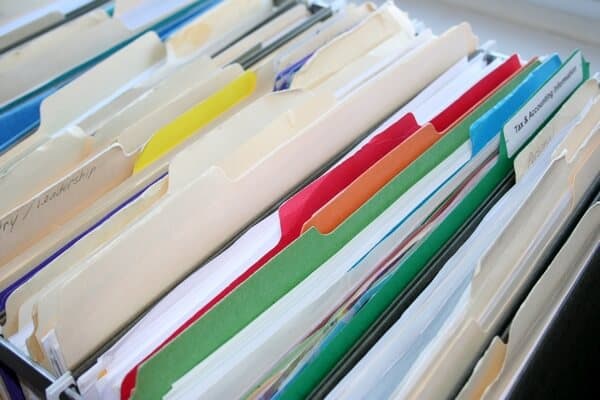 Files & Pockets: organize papers for easy access
These are best for:
projects that contain relatively few papers
projects that need frequent, easy access
Some examples would be your current projects and bills to pay. When deciding between pockets and files, remember that pockets are more secure for transporting papers, but files are easier to flip through.
If you use file folders to organize papers in file boxes or cabinets, you might also want to use file folder labels or hanging folders with tabs. An easy way to keep your current folders accessible is with a file organizer that sits on your desk or hangs on the wall.
NOTE: if you can't see any pictures with links on your phone, turn the phone sideways and reload!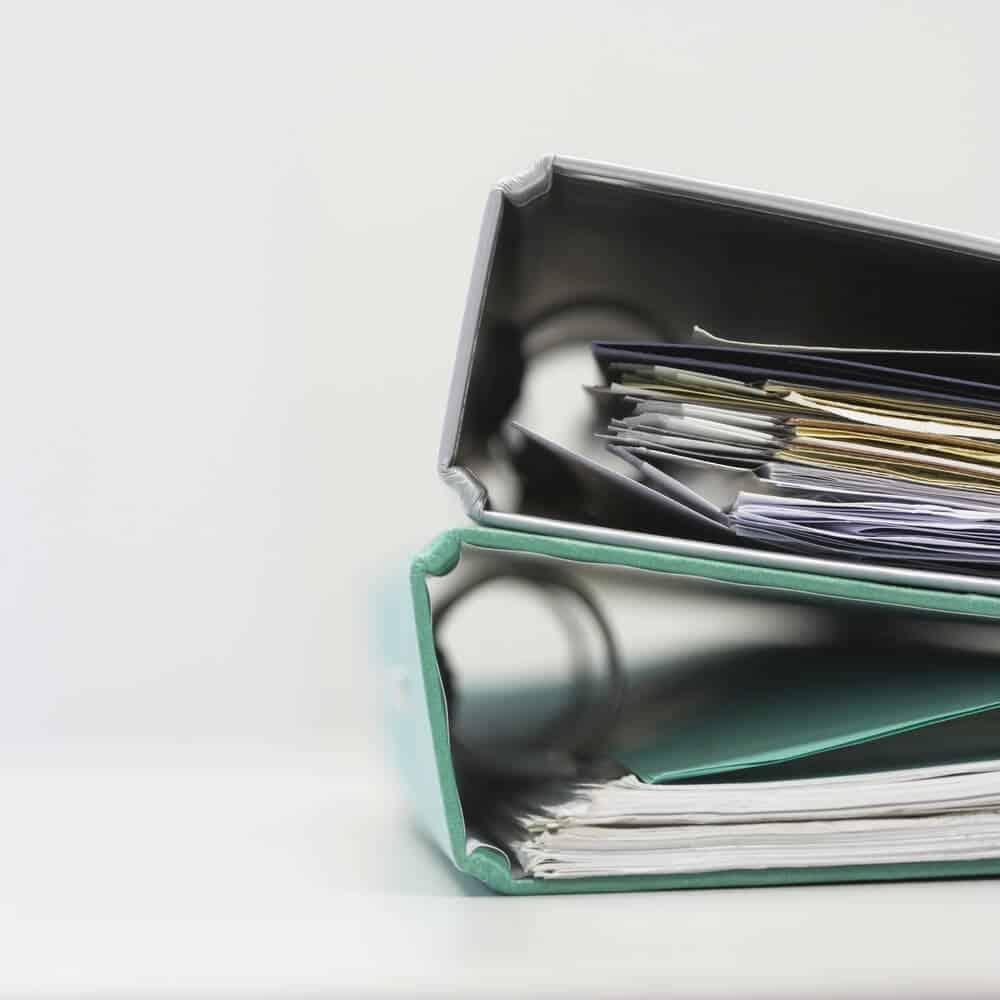 Binders: organize papers in the right order
These are best for:
projects with more paper
projects that need to be kept in order and referenced
projects that you want to keep on shelves instead of in drawers
Some examples are an emergency home binder or a recipe binder. If you decide to use binders, remember that there are more steps to put papers away because you must punch holes and open the binder ring.
In addition to the binders themselves, you might want to use tab dividers, page protectors, and, of course, you'll need a 3-hole punch. Binders can sometimes be challenging to keep upright on a shelf (especially if they are not full), so consider using a shelf organizer.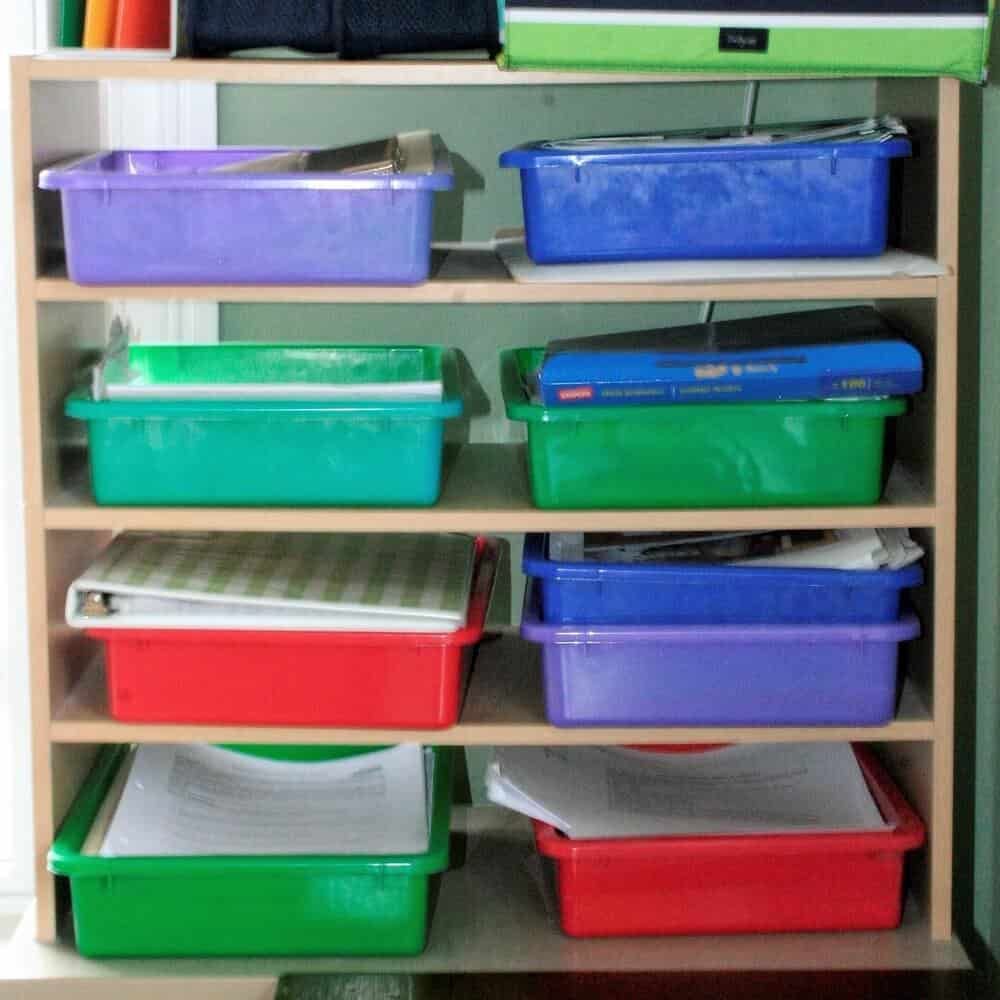 Trays & Cubbies: keep papers and objects together
These are best for:
projects with a lot of papers
projects that also have books or binders
projects that include non-paper objects
Some examples are
home school subjects (with books, binders, craft materials, etc.)
a project to create a recipe binder (the binder, page protectors, recipes)
bill paying with supplies (envelopes, stamps, pen, letter opener)
When deciding between trays and cubbies, remember that trays are open and mobile (and some can be stacked), whereas cubbies are stationary. Trays can also be put into cubbies if you want the best of both worlds.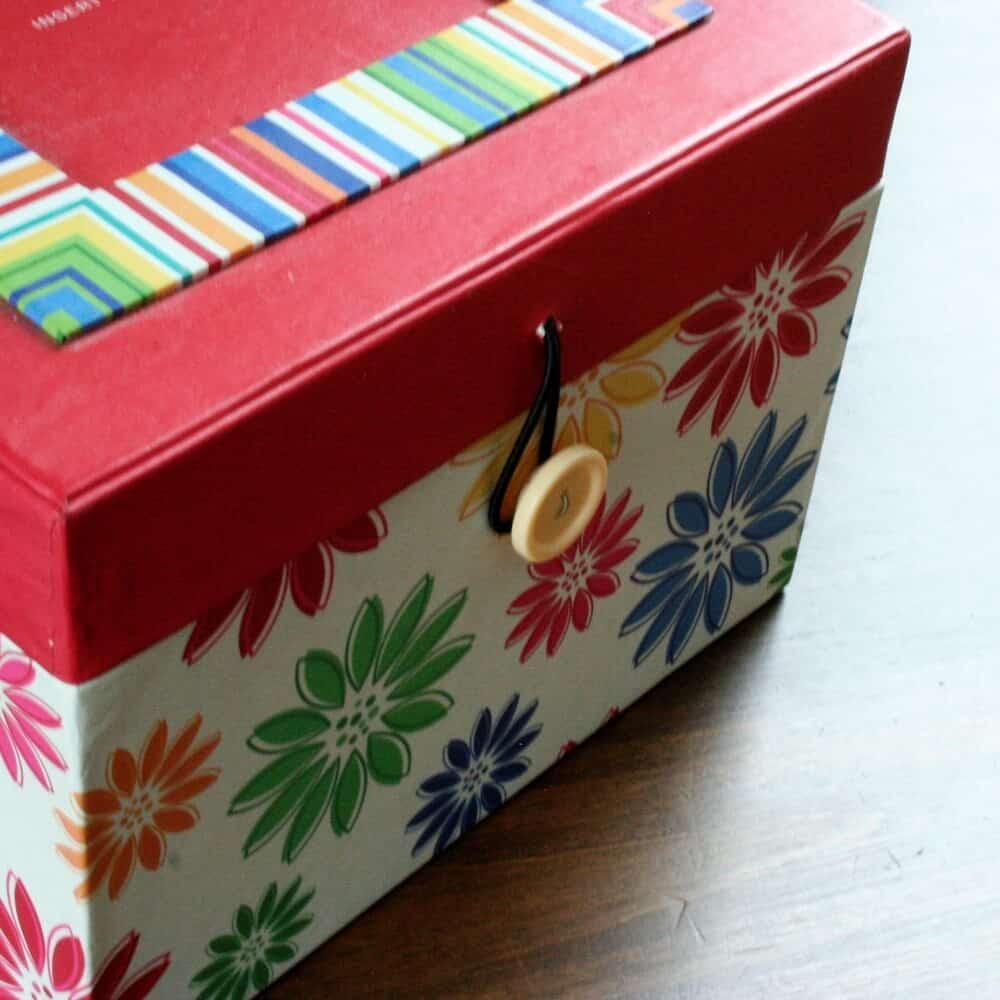 Boxes: portable paper organization
These are best for:
projects that have many file folders or non-paper objects
projects that you need to transport frequently
Some examples are taxes, yearly school papers, or a scrapbook project. The best thing about boxes is that they are stackable for compact storage in out-of-the-way places. They are also portable so you can move them to where you want to work.
Besides the obvious file storage boxes, you might also consider using memorabilia boxes if you need to organize papers that are more archival in nature, like letters or photos.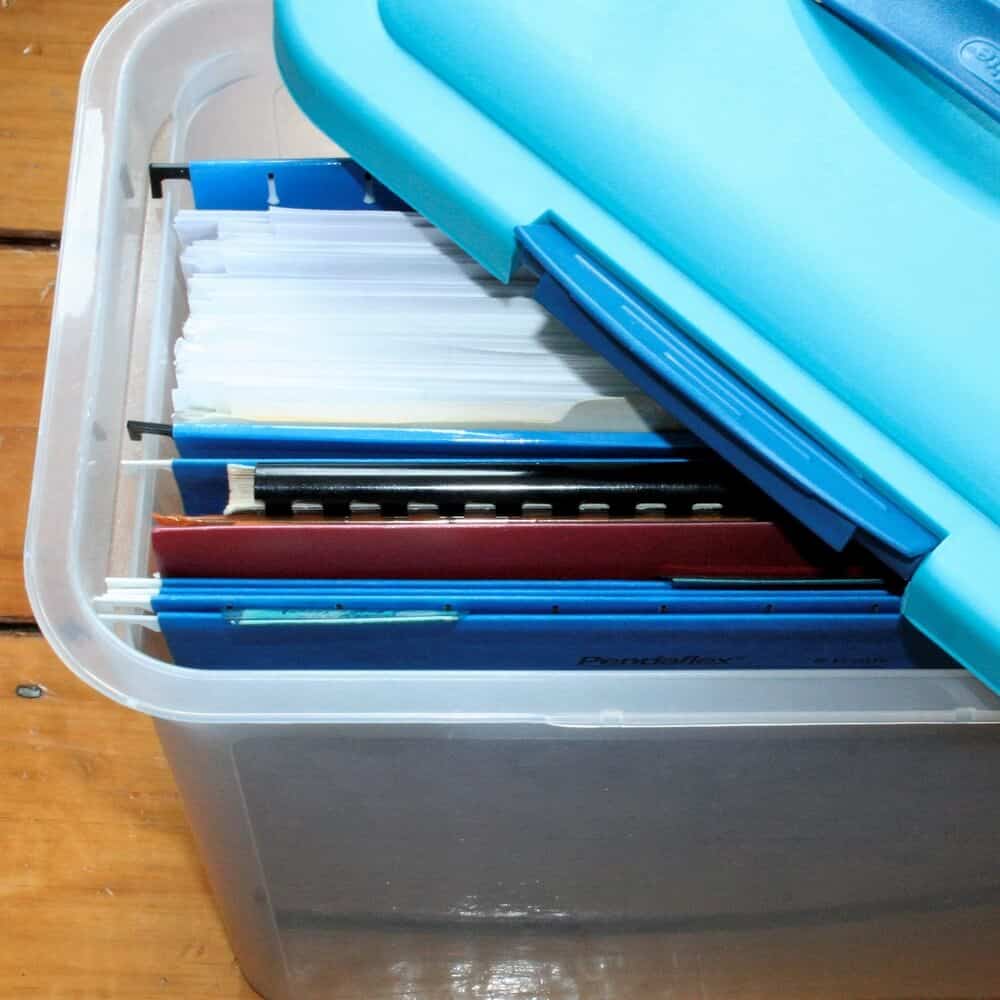 File Cabinets: storing quantities of paper long-term
These are best for:
long-term, archival storage
vast quantities of paper that must be kept
Some examples are medical records, legal papers, and home office papers. File cabinets are definitely not portable. They take up a lot of space and they can become a dumping ground for papers that you probably should get rid of. Use with caution!
There are a lot of different kinds of file cabinets ranging from the extremely industrial, 4-drawer metal file cabinet to the more decorative basket files.
Finally, don't forget one of the most powerful paper management tools: the recycle bin (and a shredder for sensitive documents). This tool alone can keep your paper piles to a minimum.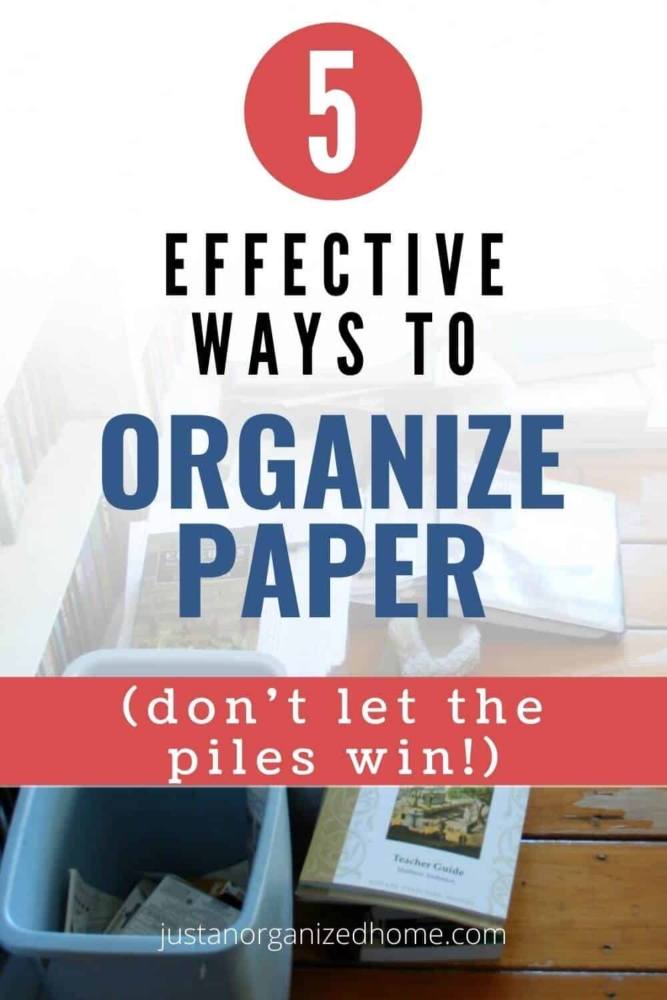 When you are deciding how to organize papers at home, consider how accessible the papers need to be, how many of them there are, how you will use them, and how portable they need to be. If you need more help with organizing papers, read How to Banish Paper Piles for Good.