Hobbies can take up serious space with tools, supplies, finished products, etc. Do you have a way to store things in a way that keeps your tools and supplies easily accessible without taking up all your valuable storage space? These craft organizers are designed to help you keep everything neat, organized, and ready to go.
NOTE: if you can't see any pictures with links on your phone, turn the phone sideways and reload!
Portable Craft Organizers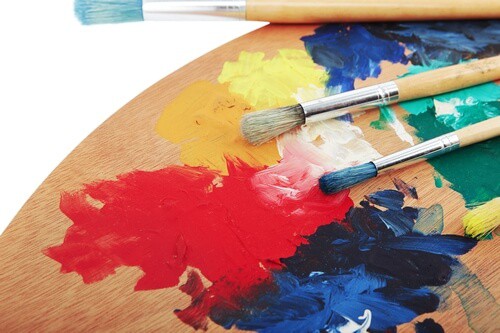 Rolling Cart
Can you make your craft supplies and tools mobile so that you can store them in the bedroom but work at a table after the kids go to bed? A rolling cart would make it super easy to store craft supplies where the kids can't get them and then roll it out when you are ready to work.
Vertical Rolling Cart
Here is another rolling cart that has a small footprint so you can take advantage of vertical storage.
Portable Art Box
If you don't have room for a rolling cart, perhaps a large, portable art box would work for you. This would be easy to stash in a closet or under the bed.
Small Boxes
These portable boxes are even smaller so you could store them on a shelf or even in a drawer. These are great for storing small craft supplies.
"Tackle" Box
I love this stacked "tackle" box with individual compartments. You can easily organize many small supplies in the separate containers, but the whole thing is portable if you need to take it to girls' craft night.
Specialized Organizers for Crafts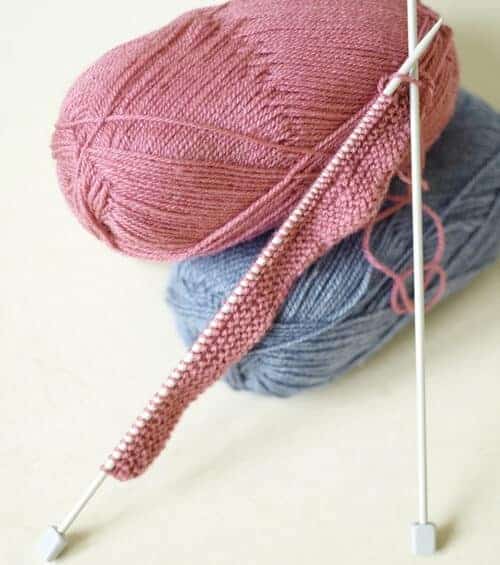 Bin with Drawers
Do you have tons of tiny parts (beads, anyone?) that need to be kept separate, but still be easy to access? These tiny drawers are perfect for all kinds of tiny craft supplies.
Craft Paper Storage
If you do any kind of paper crafts, you know how important it is to have proper storage so the paper doesn't get wrecked. This is the perfect box for storing craft paper.
Painting Easel
This painting easel with drawers is great for storing supplies for outdoor art adventures. You can stash your paints and brushes in this portable organizer. The easel makes outdoor painting so easy!
Paint Caddy
Do you have a million bottles of acrylic craft paint? This is such a beautiful way to keep them all organized. And you can easily see all your colors in this craft organizer.
Pen Holder
This pencil and pen holder keeps all your writing and drawing supplies easily accessible without taking up a ton of space.
Knitting Bag
Like to knit or crochet? This bag has so many useful features for knitters! Best of all, you can easily take this with you when you need to kill some time waiting for your kids in the car.
Small Space Craft Organizers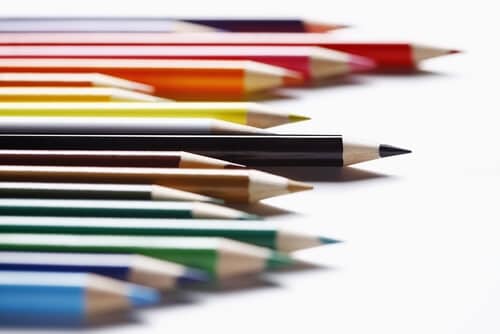 Pegboard
Tiny craft space got you down? Take your storage vertical with this wall pegboard. Take advantage of the wall space above your work area or even the back of a closet door. There are many great accessories that you can add to the board to customize it for your craft organizing needs.
Portable Desk
Is there really space for you to work, or do you just spread things out on the bed or floor? This work-in-bed desk might be just what you need. It even folds flat to store under the bed when you don't need it.
Narrow Drawers
Got a narrow space that you want to use for storage? These narrow drawers would work well as a craft organizer in a small space next to a sofa or bed.
Over-the-Door Storage Rack
Last of all is my favorite storage solution for so many things: an over-the-door storage rack. This one gives you six shelves to store your favorite craft supplies. Perfect for the back of a bedroom door or even in a closet.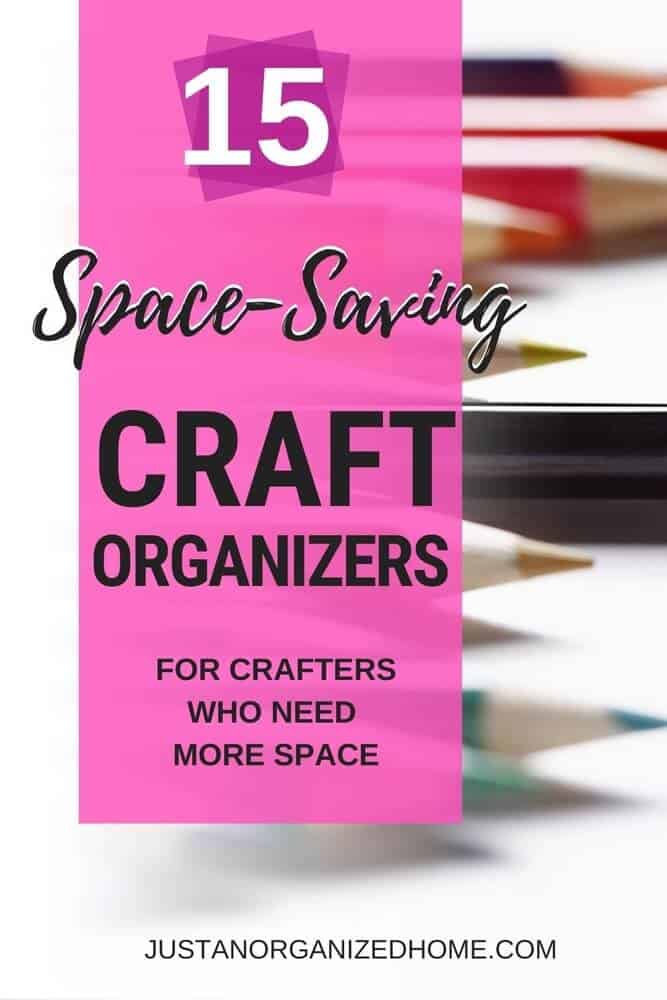 If you need help with organizing your clothes closet, check out 20 Simple Clothes Organizing Products You Need to Try.