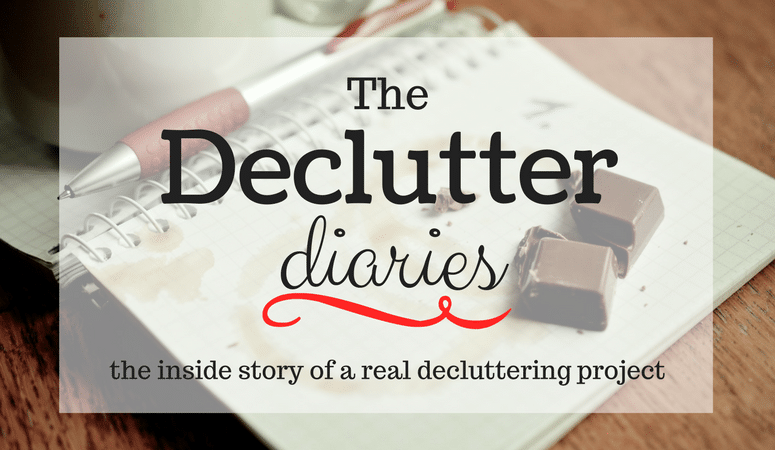 The Declutter Diaries is a series of posts I did for a former blog as a glimpse inside a real decluttering project [with occasional editorial comments from my present self].  You can start with Day One here.
---
Decluttering vs. Organizing vs. Cleaning
When I think of decluttering, I think of crisis control.  In other words, things are getting so overwhelming that you have to do some drastic work to get things to a place where you can actually work and move around.
Decluttering is like bulldozing.  The goal is to work fairly quickly to reduce the amount of stuff you have to deal with.  You throw away trash, you put things that go somewhere else away, you donate things you don't want anymore, and you collect all the leftovers into boxes to deal with after the crisis. [Nice summary, Past Self.]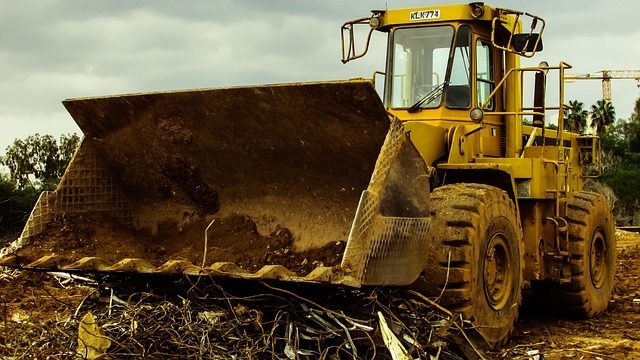 This is not the time to try to organize or clean (well, nothing beyond dealing with incredible amounts of dirt, garbage, dust, etc. before you put something away in that area).  [It's a little unsettling how much dust and crud builds up behind those piles you never move.]
Organizing is what happens in the next round.  That's when you figure out homes for your chronically homeless stuff, create systems for dealing with ongoing clutter creators, and rearrange things so they are more logical, useful and accessible.  [Yes!  Do NOT try to organize clutter.  You must reduce first.]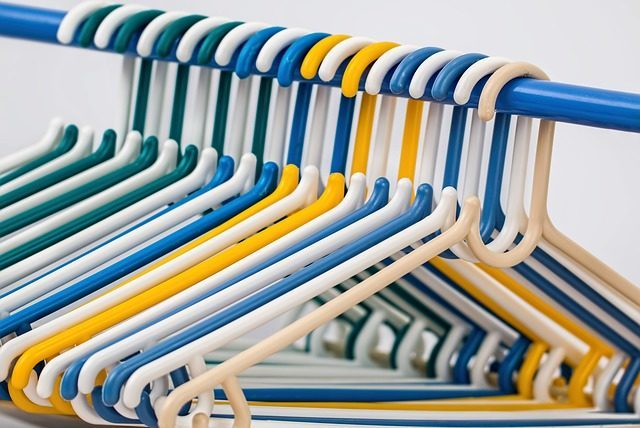 Finally, when you have reduced and organized your stuff, you can actually clean it (and hopefully maintain the order you have created).
So currently, phase one is bulldoze-the-stuff mode.  I'm trying to reduce the overall amount of stuff before trying to organize or clean it.  For this clutter challenge, if I only bulldoze and reduce, my goal will be accomplished. [Way to keep it focused, Past Self.]
Phase Two: Organizing
If there is time left at the end, I will begin phase two: organizing.  This is when I would go through the bookshelf more carefully and decide whether to keep this book or not.  Should I finish or toss this old, unfinished project?  Where will I create a permanent home for the boxes of stuff I decided to keep?  And so on.
[This is probably a good time to mention that decluttering is not a once-and-done project.  This is something that you will need to revisit on a regular basis.  Stuff keeps coming into your house, so you must keep pushing it back out.]
I suspect phase 2 will take me beyond my current 90-day plan and into the next 90 days.  But that's okay.  By Christmas, I could be decluttered AND organized…and who knows what spring cleaning might look like! [Indeed, who knows?  Well, actually, I do because I know what happens in this particular 90-day challenge.  But no spoilers!]
How about you–are you still thinking strategically?  Are you beginning to plan what your next 90-day project will be?