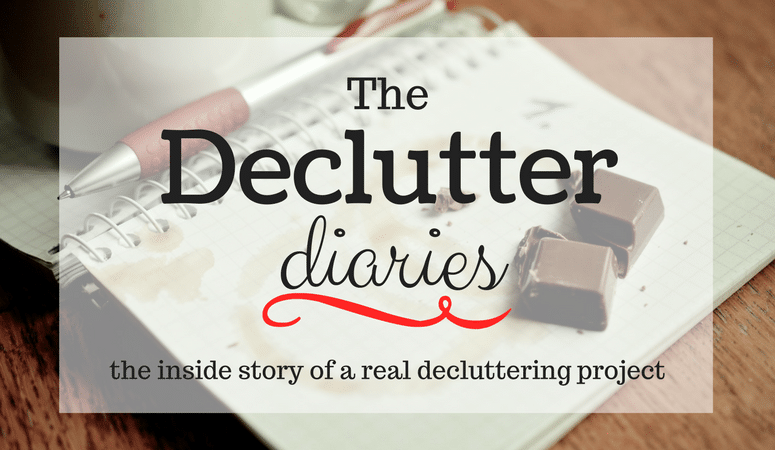 The Declutter Diaries is a series of posts I did for a former blog as a glimpse inside a real decluttering project [with occasional editorial comments from my present self].  You can start with Day One here.
---
[Note: things are rather sporadic at this point.  I'll try to label the posts with all the days that are included, especially all the missing days.]
Bathroom Overhaul
Well, today I decluttered the bathroom.  It wasn't too bad.  I can't believe I still struggled a bit to throw out the little bottles I collected from hotels at least seven years ago!  [I am certainly capable of hoarding potentially useful items well past their use-by date.  My most recent round of decluttering in the bathroom unearthed some expired medications from an embarrassingly long time ago.]
My before and after pictures don't look all that different.  But I did throw away an entire garbage bag of stuff. [Good job, Past Self!]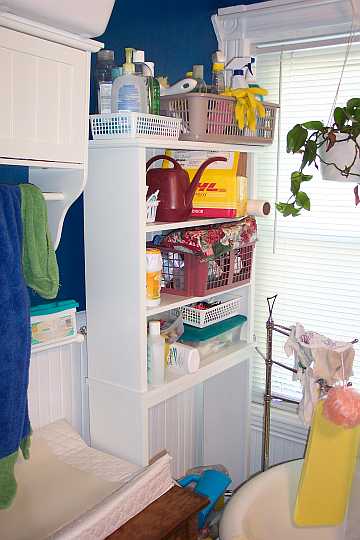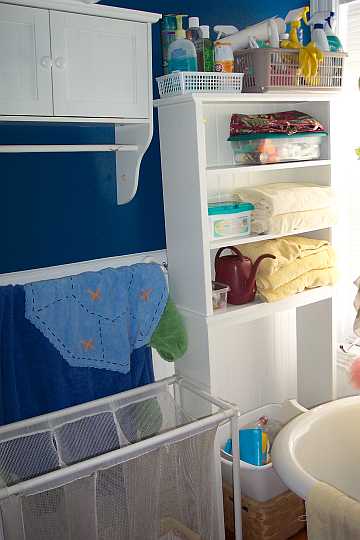 I also got rid of the diaper changing table as the last "baby" is fully potty trained now.  You can't see it in the picture, but under that changing table was a large stash of towels and toilet paper.  I have put all of these items into new locations.  [Remember, your life keeps changing.  Babies grow up, and you don't need to keep all the paraphernalia that is no longer useful.]
I put the hamper in the bathroom, but I'm not sure I really like it there.  It may move back out.  [It did.  I wonder why I thought dirty clothes in a damp bathroom would work?] What I'd really like in there is a full set of cupboards with doors that close—so the bathroom would "look" less cluttered.  I still think there is probably too much stuff in there, but it will do for now.
[I'd still like to have a proper "linen closet" in the bathroom.  I have toyed with the idea of building one myself and have even drawn up some plans.  It is hard to make little bottles look neat and tidy.  Having a cabinet door to shut would make a big difference.]